Offering Services and Rigging Products to Diverse Industries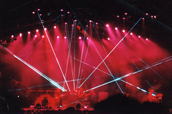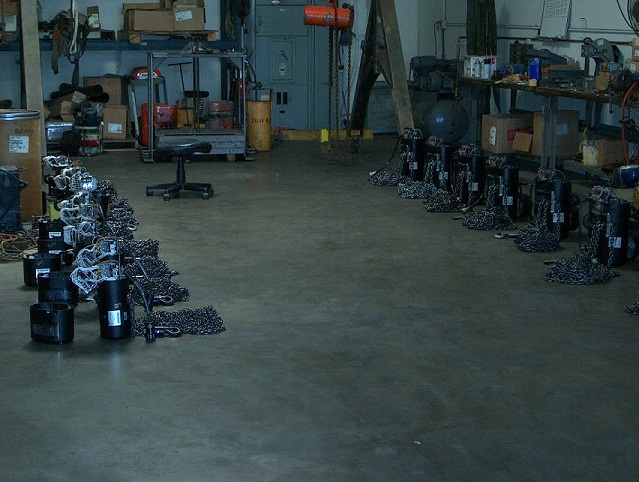 Trademark Hoist, Inc. can provide all products and services to acquire and maintain top-rated theatrical rigging equipment.
Some of the many things we offer:
Supplier of CM Entertainment and R&M hoists and equipment.
Servicing and Repairs
Load Testing and Certification
Span Sets and Shackles
Our experience and reliability are great assets that we bring to every job. With over three decades of theatrical lifting equipment service and repair experience. Also, we offer 24-hour service and repair of hoists as well as round the clock phone monitoring that will guarantee that you get in contact with us when you need us. Because we know how vital it is to have working equipment, we are dedicated to fixing downed equipment very quickly to minimize any losses. In fact, Trademark Hoist, Inc. has technicians standing by to guarantee the best response time in the industry.
We can perform work for minor entertainment venues or large scale entertainment productions involving rigging applications that require the mobilization of multiple lighting systems, speakers or sceneries.
Some of our clients include:






Military and Aerospace Industry
Trademark Hoist, Inc. is registered with SAM, which allows us to help out military and aerospace companies that have small business/small disadvantaged business quotas to meet. Trademark Hoist, Inc. knows how vital the military needs its equipment to work in order to keep America safe. That is why at Trademark Hoist, Inc., we pride ourselves in our response time and thoroughness. We want America's warriors to have the equipment available to get their job done quickly and effectively.
Along with the U.S. Military, Trademark Hoist, Inc. takes pride in being able to work in the often sensitive areas in the aerospace world. Trademark Hoist, Inc. technicians are accustomed to working in a clean, static free environment. The care that we take with our current customers in the Aerospace industry makes us confident that we can work in any condition that is needed to get the job done to our high standards.
Some of our clients include: